The Hunter had been in a foul mood all weekend long. He is hurting, something is wrong with his foot, but he refuses to get it taken care off -takes pain pills instead and moans and groans whenever he gets up. It's especially bad when his wife is watching him, almost as if he would have to make a statement, but of course, that's just a fiction of her imagination. She giggles like a little girl inside and tries so hard to hold back any kind of smart-wife remark, that comes to mind so easy these days.
The hunter had been gone a lot last week. Long hours away from home, short nights and early mornings left him tired and grumpy. Perhaps all hunters get that way when they get older, or perhaps it is just him. His wife had been pretty busy as well, had hunted a bit herself -and mighty successful if I might add. She hasn't been feeling well the last days, felt like she was coming down with a cold. The weather had been unpredictable -from warm to cold and back within 24 hours. Spring has surely shown his moody side so far.
There are days when she can't do a thing right, and today is one of these special days. Her idea to call in breakfast from their favorite cave didn't bring the enthusiasm she had hoped for. The hunter opened the containers and nothing was done right. Oh, how to please a man on days like this. Is it even possible? The bread was wrong, the extra Hashbrowns were downright confusing, and the eggs looked like they were easy on the medium.
She loved her food, tried to ignore his complaints and enjoyed every bite of an omelet she had never tasted before. A skinny version, with spinach and mushrooms, accompanied by a side of poultry bacon -who would have thought there was such a thing. A gluten and dairy free meal and it tasted so good. She shared her joy with him -which was not appreciated.
The hunter parked himself in front of the noise box and switched back and forth through the channels. His wife started to piddle around a bit, got somehow busy on the other side of the cave -far away from HIS MOODINESS.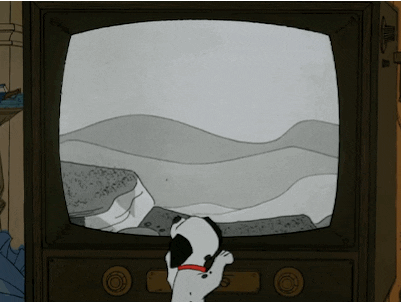 Hours flew by and the wife started cooking dinner. Perhaps a good, home-cooked meal would cheer him up. Pork tenderloin with gravy, scalloped potatoes and she opened a can of the mixed greens he had liked so many years ago. She hadn't seen the brand for a long time and bought a few cans at their local grocery cave -as a surprise for him.
When dinner was ready, he made his plate and looked down on his food with a face that reminded her at sour lemons. What's wrong, she asked and he told her he didn't like the greens. Of course, he doesn't, today is GRUMPY-HUNTER day. How could he?
Sometimes it's not easy to be married and today was one of these days. After years of living with the hunter, she knows he doesn't mean it. He just needs attention and a heavy dose of pity when he is hurt, something she knows theoretically, but it doesn't help.
Soon he will be feeling better and the sweet man she married so many years ago will be back. Perhaps then she will tell him how hurtful his behavior can be at times.