I looked outside and saw the cars driving by. Many of our neighbors had tables set out, our annual Spring-Community-Sale was in full swing. I stayed inside and watched from the sideline. This was not how I had planned it. I felt a bit like a grounded child, felt like someone had sent me to my room against my will. I felt alone and abandoned. All I could do was watch other's PLAY, while I wasn't allowed to. But that's not true. I am allowed to PLAY anytime I want to – I just can't.
We have a garage full of things, just waiting to be handed over to the next owner. Everything is packed in boxes, we even put prices on, but that's as far as it went. The big citywide garage sale took place without us, and it's my fault.
I have become a hermit crab, leave the house only when necessary, have isolated myself more and more. Working from home is enabling me to do so.
I feel like I am stuck in a maze, feel like I have been maneuvered into a corner, and there seems to be no way out. But deep down I know there has to be a way out and it's up to me to find it.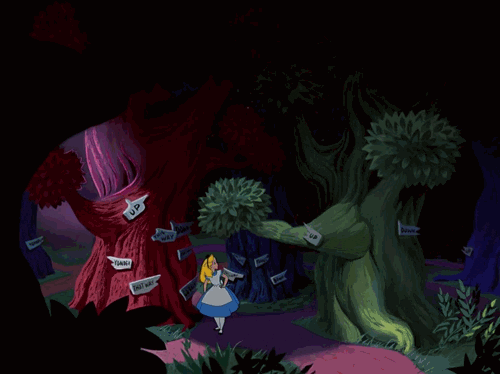 I cannot walk from one end to the house to the next, without huffing and puffing. I cannot walk from the house to our garage, without looking for something to hold on to. I have become so heavy, and so immobile, that I don't leave the house anymore.
Being fat and being sick is a deadly combination, and I am perfectly aware of it. I can feel it. This body is waving the white flag, and sooner or later I will pay a very high price -perhaps even check out for good if I don't change my ways.
I have lost  11 pounds. The scale showed 304 lbs this morning. I want to be happy about the weight loss, but know it is only a tiny drop of water in an ocean.
If I eat right I feel better. My Rheumatoid Arthritis responds to food. I can feel it instantly within an hour if I eat wrong. Diary hurts me more than anything, so does gluten and sugar. Alcohol is not my best friend either. An ongoing inflammation, day in -day out, caused by me. It is in my power to stop it. Why don't I? Why in the world do I continue to eat what hurts me?
How great I feel when I eat right and don't drink in the evening. Wouldn't a normal person long to feel this way every day?
Perhaps I am not a normal person, perhaps there is something very wrong with me. What if I am broken beyond repair? WHAT IF…WHAT IF…WHAT IF…
I am so disappointed in myself I could scream and perhaps I should. Can you scream with a keyboard? Maybe that's what I need to.
My goal is to lose weight – My goal is to feel better – My goal is to put my Rheumatoid Arthritis in remission – My goal is to walk freely 
Too many goals? Perhaps.
A goal without a deadline is just a dream?
Who said this, and how dare you to make me hear it?
The next community garage sale is in fall, September 13th – 15th. Perhaps I could try to be in better shape then. Four months is a long time, isn't it?
4 months, 120 days. Could I…Should I? 
Stop dreaming, make it a goal now. ( Please, you have, you just have too!)
120 days, that sounds reasonable enough. (No, it's endless or similar.)
I want us to participate in the Fall Community Garage sale. I want to be outside, walk and laugh, like I did just a couple of years ago.
I have to find a way out of the maze. I have to believe in me. There is a way out!
Writing will be my tool -talent or not 🙂
120 days. I can do it! May the Force be with me!